North 49 Labour Warranty Policy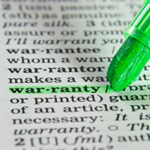 In effort to comply with manufacturer's warranty policy, your heating and cooling equipment must be service on a regular basis.
For the labour portion of the equipment warranty to be in effect, any and all equipment must be service and maintained once annually by a North 49 Home Services Technician. Any equipment that has not been serviced on an annual basis shall not be eligible, and all labour warranties are void.
When you choose reliable products from North 49 Home Services for your home heating and cooling needs, you don't just get industry leading products – with regular annual servicing, you also get solid warranty coverage to protect your family's investment.
Please see our promotions section for a savings coupon on your annual service. You may contact our office at 204-256-6784 to arrange an appointment at your earliest convenience.